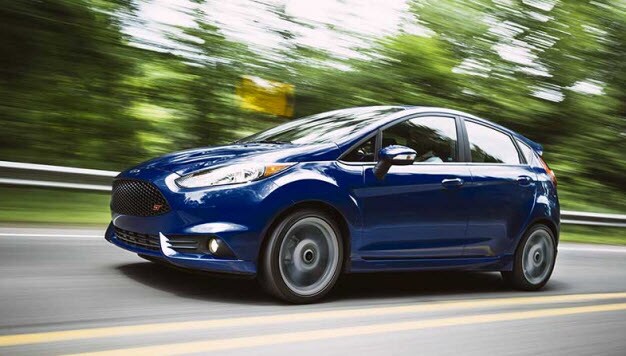 Ford is no stranger when it comes to creating outstanding hot hatches and we've just got word they'll have a brand-new variant joining their lineup in 2017: the Fiesta RS. With the fan favorite Fiesta ST already a first-class choice in the supermini segment thanks to its incredible performance, the upcoming RS will fit nicely into the Fiesta roster.
As far as performance cars go, Ford knows how to impress the masses. With models like the Mustang Shelby and Focus RS in their lineup, they continue to be a top brand for buyers on the hunt for affordable performance-ready vehicles. Considering this, it comes as no surprise that Ford is currently developing the Fiesta RS hot hatch, which is slated to arrive in a little over a year. Currently expected to come equipped with a turbocharged 1.6L four-cylinder engine (the same as the Fiesta ST), the track-ready RS is projected to deliver up to 246 horsepower, which would make it one of the fastest small hatchbacks to date.
Other components the Fiesta RS is anticipated to feature include an upgraded suspension, revised exterior styling and improved braking. You can't get the model just yet, but you can find the standard 2016 Ford Fiesta now at Town East Ford.