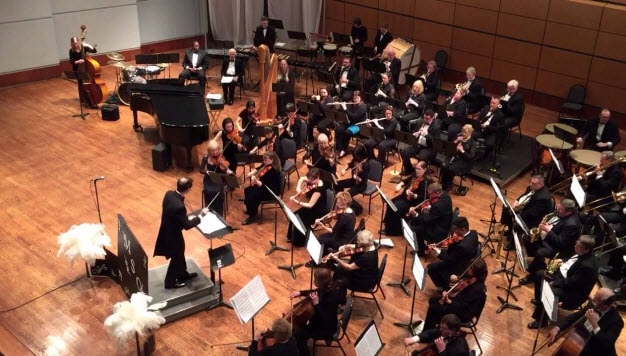 The Mesquite Symphony Orchestra is hosting their annual Holiday Concert on Saturday, Dec. 19 at the Mesquite Arts Center. This year, there will be two performances held; one at 5:30 p.m. for families and another at 7:30 p.m. From Christmas carols to holiday songs we've all come to know and love, there will be plenty of traditional tunes for all ages to enjoy at the Holiday Concert this winter season.
Conductor Brad Everett Cawyer will lead the Mesquite Symphony Orchestra at this year's show. The Eastfield College Chorus, directed by Melinda Imthrun, will also be performing renditions of holiday classics. A "Polar Express" of sorts, this year's show will take audiences on a journey across the globe, with stops in both the Ukraine and Asia. Along with Christmas favorites, such as "Carol of the Bells," the show will also feature songs celebrating Kwanzaa and Hanukah. Audience members are welcomed to join in on traditional holiday sing-a-longs at certain times during the show as well.
If you'd like to attend the 2015 Holiday Concert, tickets are available online now. Prices range from $10-$20; half-price tickets are available for kids 12 under; a 20 percent senior discount is also available.
Don't miss out on this event!