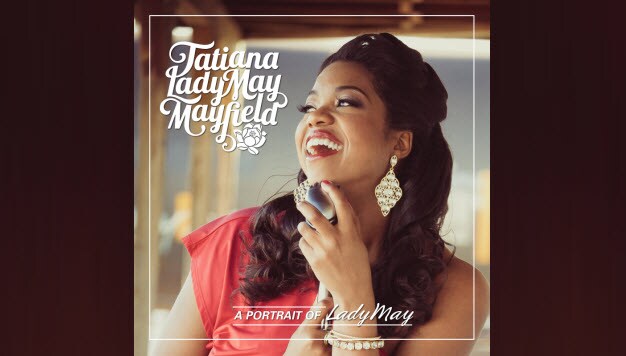 Jazz vocalist Tatiana "LadyMay" Mayfield will be taking the stage at the Mesquite Arts Center's Black Box Theatre on Friday, January 29, 2016. The Fort Worth native has been a fixture in the jazz community for years and continues to captivate audiences with her sultry voice.
At the young age of 26, LadyMay has already accomplished so many things career-wise. At 17, she received her big break when she was chosen to appear on "Showtime at the Apollo," and although she did not win the competition, she gained confidence from the experience and eventually went on to record her first album in 2009, "From All Directions," a collaboration with fellow musician Hawkins III. Following the release of the album, in 2010, LadyMay was one of 12 semi-finalists chosen to compete in the Thelonious Monk International Jazz Vocals Competition, where she got to sing for a panel of legendary jazz artists in Washington D.C., including Al Jarreau and Dianne Reeves. She later released her sophomore album, "A Portrait of LadyMay" in 2012 and received several positive reviews.
With a new album in the works, "The Next Chapter," which is set to be released later this year, LadyMay is excited for the future and happy to be performing throughout Texas. Be sure to check out her live performance at Black Box Theatre on January 29 at 7 p.m. Tickets will be sold for $10 at the door. Don't be late!