If you're considering buying a Ford Fusion Hybrid, you're probably wondering if it can really save you money as people tell you it can. The brief answer is yes. Driving a Ford Fusion Hybrid can really save you money. The reasons that it can save you money are as follows:
Is There a Cheaper Initial cost?
You'll save money from the first moment that you lay eyes on the Ford Fusion Hybrid. Its starting price is on the low side, but that doesn't affect its amazing quality. This model is one that's flexible and can bend to meet your budgeting needs. Furthermore, you can take advantage of a smorgasbord of deals if you visit our dealership to buy it.
More Mileage for your Money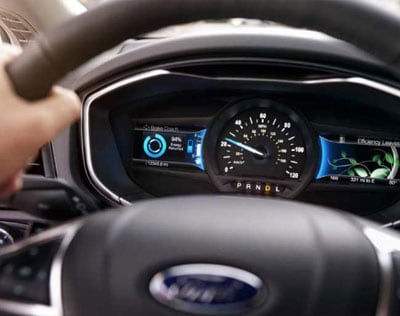 The main way that you're going to save money with this model is in your fuel expenses. The economically-friendly mixed motor allows you to get up to an estimated 43 hwy MPG*. That could mean that you see hundreds of dollars a month in savings, which is significant no matter who you are.
Does Reliability Factor into Savings?
You'll save money on repairs because the manufacturer put a lot of love and care into building this model. It's a reliable car that you can have as your daily driver for many years. It can earn you money as a businessperson, and it can get you from point A to point B as a student. You will get your money's worth plus a whole lot more out of this superb car.
Stop by our dealership to get more information about the Ford Fusion hybrid and to take a nice, long test-drive in the vehicle. We guarantee that you won't just like the car. You'll like the way we operate, as well. Call us, send us a contact form or stop by. We're waiting to serve you.
* Based on 2018 EPA mileage ratings. Use for comparison purposes only. Your mileage will vary depending on how you drive and maintain your vehicle.