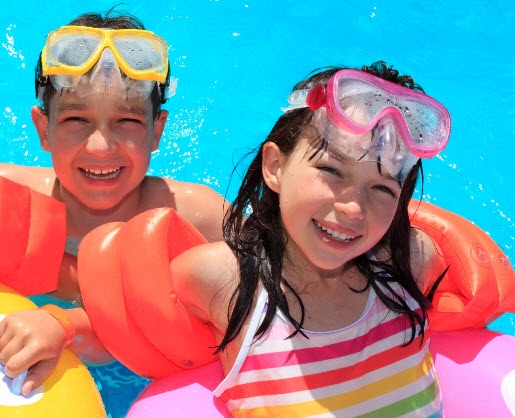 It's almost time to take out the books and head back to school, and to celebrate the momentous occasion, the City Lake Aquatic Center will be hosting an exclusive Back to School Bash on Friday, August 22. An all-day event, this one-of-a-kind bash will be open to the entire public and feature a series of incredible activities, including a viewing of the Oscar-winning Disney film, "Frozen." One of the final big happenings of the summer, this could be the last chance your kids have to let loose before school kicks up, so don't miss out on this incredible event - it's sure to be a blast!
Admission prices to attend this year's Back to School Bash vary according to residency and can be found online. Prior to the movie, which begins promptly at 8:45 p.m., there will be a wide range of pre-movie activities starting at 7 p.m. Pool games will be held to get the party started and prizes will be given out as well. Once the movie begins, attendees will also be able to enjoy popcorn throughout the evening.
Interested in going to this event? City Lake Aquatic Center is located at 200 Parkview, Mesquite, TX, 75149.