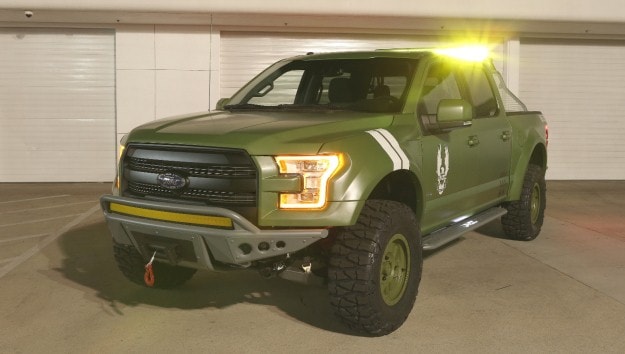 The latest installment of the popular video game "Halo" is being released for Xbox One on Oct. 27, and in an effort to promote the launch, Ford has built a special version of the F-150 named Halo Sandcat. The standout full-size truck, inspired by Halo's United Nations Space Command vehicle in the new game, "Halo 5: Guardian," is set to make appearances at multiple events prior to the release of the game this fall.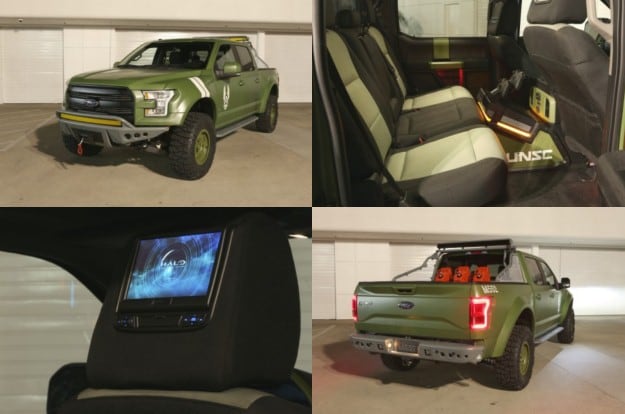 Codenamed M552, the Halo Sandcat looks like it integrated right into the "Halo" series. It features a green, military-style body wrap and several notable modifications. In order to transform the 2015 F-150 Lariat SuperCrew 4x4 into the Halo Sandcat, the truck was fitted with the Baja TR off-road conversion kit created by Additive Desert Designs, which comes with 17-inch wheels, ADD fenders, a chase rack, side steps, FOX racing shocks, Deaver leaf springs, a Currie full floater axle, mounted monitors in the back of the head rests and an Xbox One gaming system. It also features the FX4 off-road package and sports a 3.5L EcoBoost engine, delivering optimum power.
To check out the standard 2015 Ford F-150 Lariat SuperCrew 4x4 model and test out all of its features, stop by Town East Ford and our representatives will be happy to show you each model in stock.