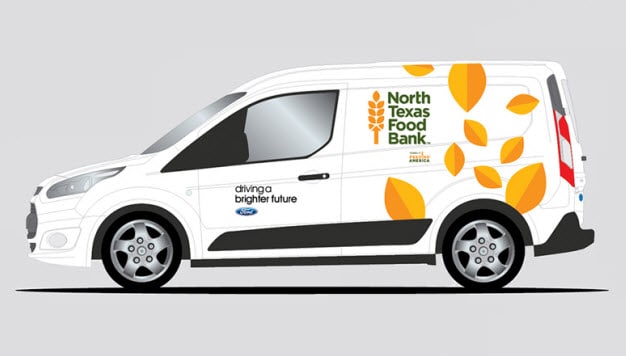 Giving back is a big part of the holiday season and Ford is doing their part by donating a Transit Connect van to North Texas Food Bank in Dallas. This initiative will allow the organization to more efficiently provide meals to families in need over the holidays and make their days a little brighter.
North Texas Food Bank, founded in 1982, is a nonprofit organization dedicated to hunger relief. Through a network of over 250 agencies and in 13 different countries, they provide access to nearly 170,000 nutritious meals each day. During the holiday season, the food bank plans to provide access to 66 million nutritious meals in order to feed individuals in need and the Ford Transit Connect van will help them provide access to around 2 million of those 66 million meals.
In addition to North Texas Food Bank, Ford is also donating Transit Connects to The Salvation Army of Kansas City, Dare to Care Food Bank in Louisville, Chapman Partnership in Miami and Matthew's Crossing Food Bank in Chandler, Ariz. The company's initiatives are going to help feed millions of people this holiday season and we appreciate their continuous efforts in the Dallas area and surrounding communities.