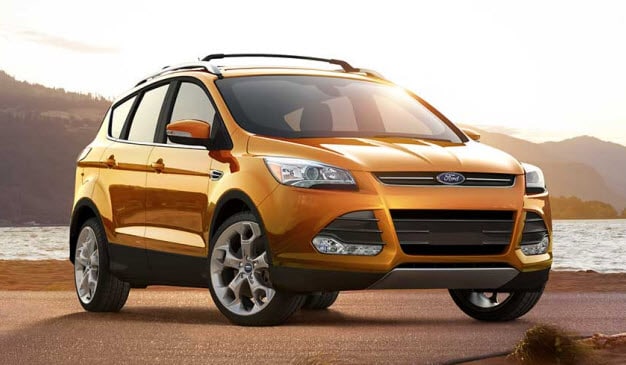 Ford recently revealed big news at the 2016 Chicago Auto Show: they have decided to release four brand-new SUVs within the next four years. The incoming nameplates will sit aside Ford's current roster of CUVs and SUVs, and help Ford compete in several new segments.
With gas prices at a low and more Millennials looking to purchase fuel-efficient crossovers and SUVs, now is the perfect time for Ford to debut a range of brand-new models. Passenger cars are quickly becoming less popular in today's market, leaving more room for automakers to expand their utility vehicle lineups. Ford has plans to do just this and also enter new segments they are not yet competing in at the moment. The mini utility category is one class they've stayed away from in North America, but with the future release of the new SUVs, this could potentially change in the next four years.
Aside from joining new segments, Ford has also announced a $4.5 billion investment in its electrification efforts, which means many of the new models could arrive as electric vehicles or spawn all-electric alternatives. Due to their fuel economy benefits, electric models are likely to perform well in today's market and appeal to young buyers.
If you'd like to take a look at Ford's current lineup of SUVs before the new nameplates arrive, visit Town East Ford and one of our knowledgeable staff members will be happy to show you our vast selection.