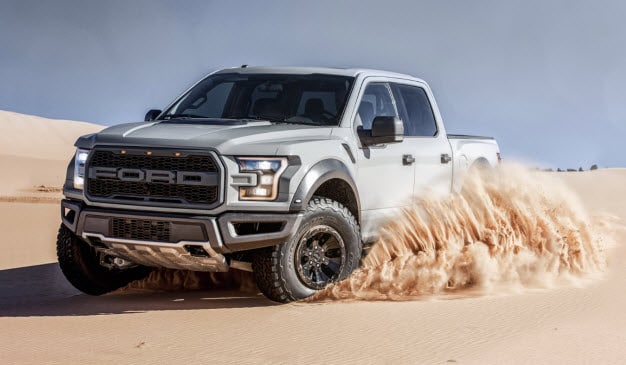 Ford has been seen testing the all-new F-150 Raptor in various locations across the country, and as excitement for the new truck continues to grow, the automaker recently decided to give fans a glimpse of the incoming F-150 Raptor SuperCrew model. Designed to deliver exceptional off-road performance and offer top-notch versatility, the SuperCrew is one of the most anticipated model configurations of the soon-to-be-released 2017 Ford F-150 Raptor.
Already being touted as the best Raptor to date, the 2017 F-150 Raptor will garner quite the following when it's released on the market. It's tougher, smarter and roomier than any of its predecessors and features a wide range of upgraded components designed to support the truck's overall performance. For the new model year, the Raptor is equipped with a purpose-built, engine, chassis and suspension that back its off-road capabilities. It also features strong materials, including high-strength, military-grade aluminum alloy and high-strength steel. Additionally, the model is outfitted with a brand-new 3.5L EcoBoost engine that generates more power and greater fuel economy than the previous F-150 Raptor model.
If each of these features don't have you convinced the Raptor SuperCrew is the way to go, we'd also like to mention the truck features four full-size doors, extra rear legroom and enough cargo space to fit all of your camping and/or recreational equipment. When it's released on the market, you'll be able to test drive the new vehicle at Town East Ford and take a look at its outstanding features.