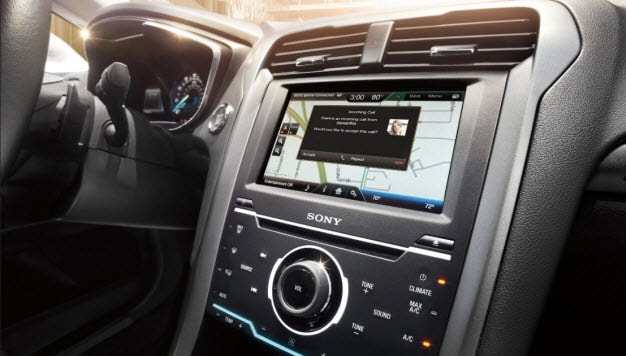 If you have an old SYNC-equipped Ford model lacking the benefits of Apple Siri Eyes-Free, you may now be able to take advantage of this great feature. Through the latest SYNC update, Ford is adding Apple Siri Eyes-Free to millions of models, including those released for the 2011 model year, benefiting both new and old Ford owners.
Second-generation SYNC users are the lucky ones to receive Apple Siri Eyes-Free. Created solely for iPhone users, the feature gives drivers the ability to access Siri just by pushing a button on the vehicle's steering wheel. Once the button is pushed, voice-recognition is activated and the user is able to make direct requests to Siri. From weather updates, making phone calls and sending text messages to setting a reminder alarm, obtaining directions and playing music, Apple Siri Eyes Free can help you with just about anything you need while in your vehicle. With this nifty feature on your side, driver distractions are also drastically reduced, allowing you to stay completely focused on the road.
If you own a second-generation SYNC-equipped Ford model and have not downloaded the update, be sure to do it now, here.
We guarantee you'll love the new feature, along with the other new components offered as a part of the latest SYNC update.