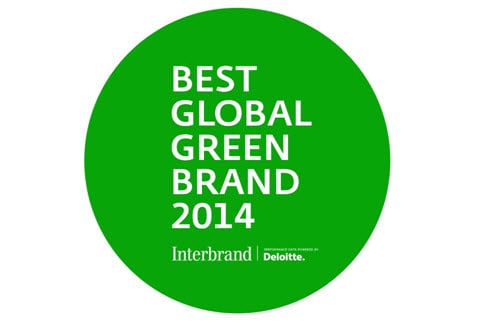 Ford is not only a world leader in the sale of green cars like Fusion and Focus, but also a spearhead when it comes to implementing sustainable and green practices within its manufacturing facilities. For these reasons, the automaker was named No. 1 on Interbrand's list of the 50 Best Global Green Brands, edging out companies like Microsoft, Johnson & Johnson, Toyota and IKEA.
Ford's comprehensive sustainability efforts range from green building and waste reduction to saving water in its manufacturing plants. Interbrand also selected Ford based on the company's transparent business operations and investment in alternative energy sources. In addition, the research company considered the fact that public perception of Ford's green practices is actually comparable to its sustainability performance, which means Ford doesn't just talk the talk - it also walks the walk.
At Ford, it's not just about developing a great product, it's also about making a dedicated effort to positively impact the world and ensure a bright future for generations to come. For our customers, this is something that adds value to shopping with the brand. For us, it ignites a sense of pride that comes with being a part of the Ford family.
"We are honored to be named No. 1 in the 2014 Best Global Green Brands. At Ford we are working to develop the highest-quality products in the market for our customers while manufacturing them in the most environmentally responsible manner and replicating this globally," said Robert Brown, vice president, Sustainability, Environment & Safety Engineering.