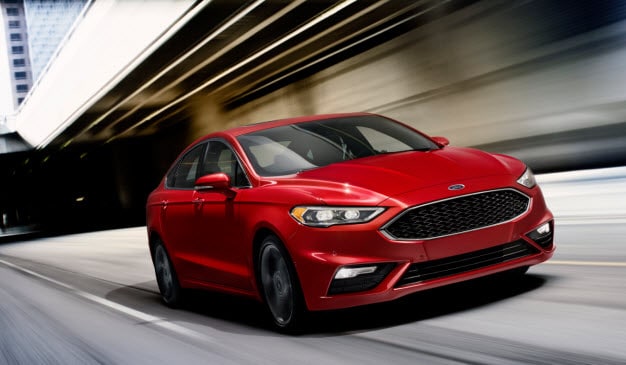 If you've ever experienced driving through potholes, then you know how much of a burden they can be and how they can ultimately damage your car. Most Americans spend hundreds of dollars each year on pothole-related car damage, but thanks to new technology found on the upcoming 2017 Ford Fusion, this will no longer be an issue for Fusion drivers.
An advanced computer-controlled shock absorber system designed to reduce the impact delivered by potholes will be standard on all 2017 Ford Fusion V6 Sport models. Using a series of sensors, the system works by adjusting the dampers when the wheel of the vehicle hits the edge of a pothole, preventing the wheel from dropping down far into the pothole. This allows the car to deliver a much smoother ride over potholes and helps keep the Fusion free of pothole-related damage.
The 2017 Ford Fusion V6 Sport is the first midsize sedan in its class to feature the new shock absorber system and the first car in Ford's lineup to come with the technology. In addition to the system, the car also comes with a 2.7L twin-turbo V6 EcoBoost, delivering 325 horsepower.
Arriving at Town East Ford this summer, the 2017 Ford Fusion V6 Sport is one of the top new vehicles you'll want to take a look at in the midsize sedan segment.