You're on the road, and the weather seems to be taking a turn for the worse. Suddenly, your vehicle is hit with chunks of ice that are marble-sized and larger. Driving in a hailstorm can be very dangerous. Although you should avoid traveling when hail is in the forecast, here are the steps you should take if you unexpectedly get caught in this type of storm.
What are a Few Tips for Driving in Hail?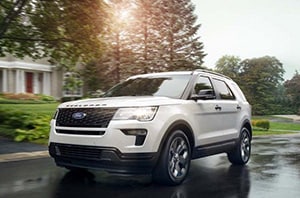 Stop your car in a safe place as soon as possible. If hail hits the car while you're driving, it will cause much more damage than if it were to collide with a stationary vehicle. In addition, hailstorms limit visibility and result in slippery roads. If possible, pull into a parking lot and wait there until the storm passes.


Position the vehicle so that the hail hits the front of the car rather than the back. Your windshield is designed to withstand substantial impact, while other windows are more likely to break if hit by hail.
Do not leave your vehicle. Hail moves at high speeds and can cause a serious injury.


Move as far away from the windows as possible by reclining your seat and have your passengers do the same. If the glass breaks, cover your faces with a blanket to protect them from debris.


If your car is damaged in the hailstorm, contact your insurance company right away. Broken glass and subsequent water exposure can seriously damage your vehicle when left unrepaired.
If you need repair for a damaged vehicle, Town East Ford can help. We invite you to visit our team today to learn more about our service department and browse our showroom of new and pre-owned vehicles.