What can we say, here at Town East Ford, consumers are in love with the F-series trucks made by Ford. These vehicles are the top-selling trucks in the country for over 40 years now and the best-selling vehicle, period, for over 35 years. They continue to trick out this model and have announced plans to hold onto the F-series franchise and a few other car models like the Mustang and Ford Focus for the long-haul. If we look at their most popular vehicle and then focus in on the most popular features, everyone should be as excited as we are about driving around in a new Ford.
Hot Features in the New Ford F-150
Aluminum Body Panels
The Ford F-150 was able to increase its power-to-weight ratio by dropping significant weight of its building materials. High-end vehicle manufacturers like Porsche and Audi have long known that aluminum is the name of the game in improving handling and performance. Ford was able to knock about 700 pounds off the curb weight by using aluminum panels on an iron core reinforced cage frame. And while this may seem like a feature that only drivers will notice when they step on the pedal or hit the brakes, even passengers will be comforted by how easy it is to open the tailgate or doors.
170-Degree Advanced Doors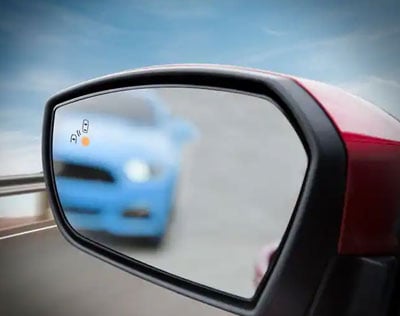 Ford is taking its SuperCab a step further by allowing passengers to open those doors a full 170 degrees. This takes them to the safest limit before they hit the frame of the vehicle. Having this type of wide-open space to crawl into is much more inviting than trying to navigate through a cubbyhole for entry. Stressing that these doors are aluminum and easy to maneuver is another bonus that is hard to forget.
EcoBoost Engines
Ford has revolutionized the performance mark of the combustion engine with the line of EcoBoost power plants. These engines are able to crank out up to 450 horsepower from a well-tuned V6. They accomplish this by using a sophisticated combination of direct and port injection to induce maximum combustion. This makes the gasoline engines perform more like diesel engines but with much cleaner emissions to satisfy stringent EPA guidelines.
These twin turbo next-generation EcoBoost engines also come equipped with the latest quick-spooling twin turbos that provide a very linear power band all the way up the ladder. And because they have a number of engines for a range of wallets that all perform precisely, everyone from the economy fleet buyers to the luxury King Ranch is very happy.
Contact Us Today!
Here at Town East Ford, we are happy to welcome our friends and neighbors from Dallas and all over the greater metropolitan area to visit our showroom. Our customer care team is standing by in Mesquite, TX, and ready to assist you with all your automotive needs.