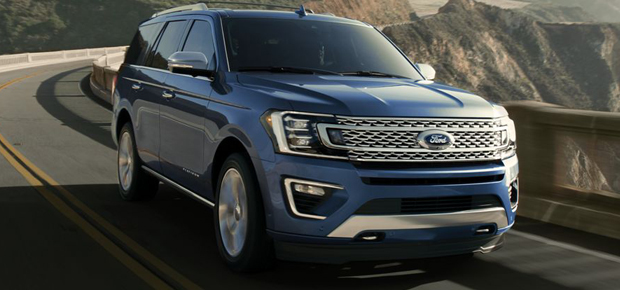 Thank you for stopping by to learn more about your end-of-lease options. When you come in for an inspection, we make it easy to choose from any of the 3 options provided below. Reading up on the options now will give you plenty of time to consider the right choice for your lifestyle and needs.
Upgrade Your Lease
When you upgrade your lease, you get to choose from the latest and greatest Ford models. These cutting-edge examples of American innovation are fully inspected and ready to roll. If your current ride is lacking some of the latest features, upgrading to the latest model will provide you with the best of the best.
The newest Ford models all come standard with rearview cameras and feature a suite of sophisticated safety features: pre-collision warnings, automated braking, traction control, blind-spot monitors, adaptive cruise control, adaptive headlights, and much more. These features use sensors to enhance your safety and are priceless if they save you from a tragic accident.
The newest version of the Ford SYNC system is also worthy of applause. It allows you to synchronize your infotainment with any cellphone without the need for constant adjustments and fidgeting. And if a new driver takes the chair, your SYNC system will be able to configure itself automatically to their signal. Click on the button below to start shopping for a brand-new Ford.
Renewing Your Lease Has Never Been Easier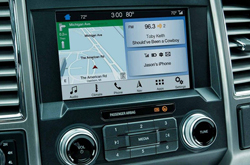 At Town East Ford, we understand that you signed a lease for sake of convenience. You are busy and don't have a lot of time to waste. For this reason, we make it super simple to renew your lease if your current Ford model meets your needs. You can also expect bigger savings once you've put the years of the highest depreciation behind you. Locking in a low rate and keeping a reliable ride that you've grown fond of is another benefit of leasing that cannot be taken for granted.
Make it a Keeper
If you are looking for the biggest long-term savings, financing your Ford to transfer full ownership is the way to go. If you are impressed with the quality of your vehicle and you've kept it in excellent shape, why let someone else drive it? You put all that hard work into maintaining it. Now, take it the distance and see how long you can keep it rolling like new. And all that we ask of you is to stop in for a quick inspection to let the negotiations begin.