Used Cars for Sale in Mesquite, TX
Welcome to Town East Ford, your authorized Ford dealer serving Dallas and the greater metropolitan region. Here you will find that we are connecting the community with hot deals on used cars in like-new condition. They are saving tons of money and referring all their friends and family members whenever they need a newer vehicle. And we are busy because we have a lot of trade-ins happening and a steady supply of previously leased vehicles coming to the market.
Our business model is designed to maintain a steady supply of high-quality used vehicles that are always a nice place to park your money because they retain their value so well. Stop by and see how friendly and knowledgeable our staff is and learn about how we can help you find the ideal ride.
Benefits of Buying Used Cars
A used vehicle can save you a whole lot of money on insurance, monthly financing payments, and even depreciation. The first years are the heaviest years of depreciation. After the first 3 to 5 years, the clock almost stops. Therefore, you can put a lot of sweet miles on a used vehicle and then resell it without losing a whole lot. This is the ideal solution if you are a commuter who puts on a lot of miles and wants to add them on the cheap.
A used vehicle is also just as safe as the latest models. This is because car manufacturers only make significant changes to their vehicles every 7 years or so. They don't radically redesign them from one year to the next. In other words, you can buy a used car that is identical in every aspect to the brand-new vehicles on the lots for a lot less. You get all the Apple AutoPlay and Android Auto infotainment and all those sophisticated safety features like blind-spot detection warning and adaptive cruise control. It makes sense to upgrade your aging auto to obtain these fabulous features at a big discount.
When you think about it, a used car doesn't really need a warranty. Because we sell used vehicles that are still in that sweet spot of warranty coverage, you can maintain the quality and warranty infinitely by simply having all your service done at our dealership. Our Genuine Ford parts are backed by a leading-edge factory warranty that extends the protection of parts newly installed.
And if the vehicle has been maintained by our dealership since the day of sale, it is ridiculous to predict that it will suddenly malfunction after you buy it. So, although used inventory come with little or no warranty coverage remaining, you can always buy a Certified Pre-Owned model or simply rely on our factory warranty when you replace aging parts to keep you rolling.
Quality Used Cars for Sale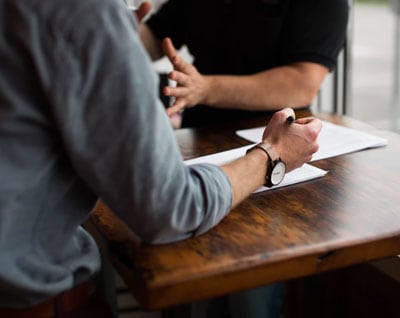 We ensure that the vehicles you buy from us don't have any hidden problems. We are committed to your customer satisfaction and, therefore, have our technicians inspect these used vehicles from top to bottom. They will also recondition them by replacing any worn items and carrying out preventative maintenance to save you the headaches of unexpected repair bills after the sale.
Please stop by Town East Ford when you are ready to upgrade to a newer automobile. We have a broad selection of used vehicles of different makes and models. You are free to test-drive them and compare for yourself.