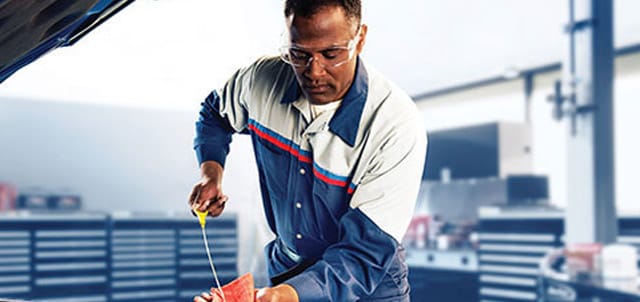 At Town East Ford, we are always interested in helping our customers get the most from their car or truck. Keeping the scheduled maintenance on your vehicle up to date is one way that you can limit the chance of mechanical problems and other issues. Here are a few reasons that you shouldn't skip maintenance on your car.
Maintenance schedules have been developed by car manufacturers to help drivers extend the life of their vehicle. Things like transmission service or an oil change are needed on a regular basis. When you delay this routine maintenance, your car pays the price.
Avoiding maintenance can cost more money down the road when your car develops a problem that routine care could have prevented. Keeping brake fluid at the right levels is much less expensive than replacing brakes. It is also true that you may invalidate parts of your vehicle warranty when you fail to keep up your car's maintenance.
Negligence in this area can also pose a safety risk. Some parts of your vehicle, such as tires, are subject to fail when not inspected. That failure could cause you to have an accident.
You can always visit us here at Town East Ford in Mesquite, where we will be happy to talk more with you about the importance of keeping a good vehicle maintenance schedule. Our friendly team is always ready to help, and we can also schedule a test drive for you of any of the vehicles in our large inventory.