Where Can I Trade In My Car in Mesquite, TX?
Here, we have excellent news for anyone looking to purchase a new or used vehicle on our lots. The trade-in program that you may think is a seasonal affair to move old inventory is not just a holiday gimmick. No, you can bring in your used vehicle for a trade at any time and drive away in something nicer and newer. We even accept trade-ins where the driver is jumping down a step to a more economical model. In this case, any remaining money owed on the old loan would be completely paid off with cash to spare.
Our financing department has the expertise to provide you with the shopping convenience you deserve. They can even roll over your old car loan into the new loan for the simplicity of one monthly payment. The first step in this process, however, is obtaining a quote from us. If you like the quote, it is as good as cash towards your next new or used auto purchase.
How Much Is My Car Worth?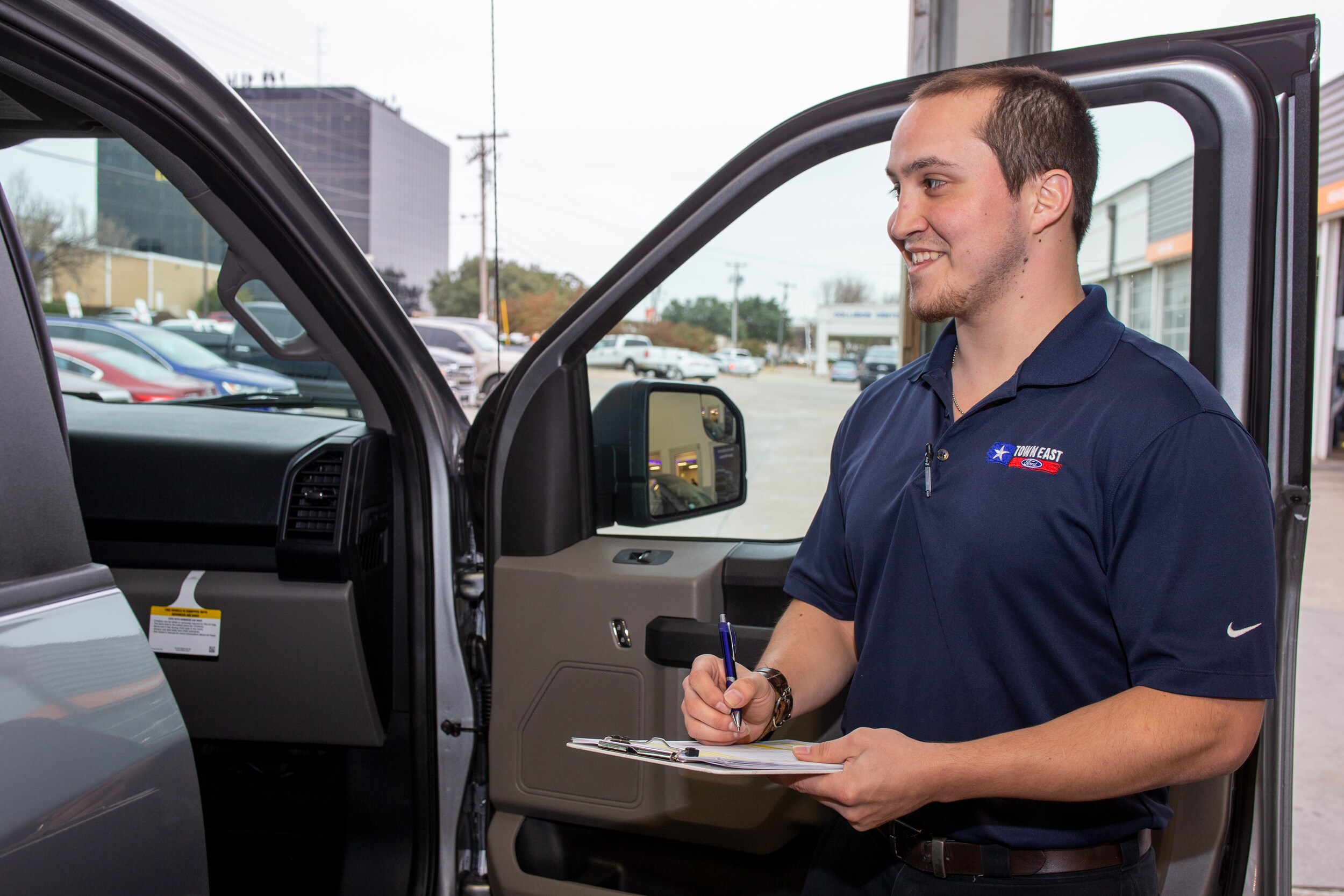 When it comes to appraising the value of a used automobile, a lot of factors come into play. The mileage, age, condition, and the number of owners can all play a large role. If it was damaged in an accident, repossessed, or salvaged, this can dramatically lower the price. If you took excellent care of your vehicle, garage-kept it, brought it in for all its routine maintenance and put minimal mileage on it each year, this would reap the highest prices on a trade-in.
If you enter an accurate description of the vehicle in our online estimator tool, we will be able to provide you with a real number. Although we are not able to stand behind this online quote, it should help you get an idea of what the real cost is to trade in and finance or purchase a different model. Once we inspect the vehicle at our dealership and note any premature wear, we will have the offer. We advise our customers to enter the information regarding the condition of the vehicle as accurately as possible for a more precise quote.
What Can I Trade My Car in For?
Our dealership does not place limits on the age, model, style, or price of vehicles that your trade-in will count towards or pay for in full. This means that you can drive to our dealership, receive an offer, pick out any brand-new or used model that you like, sign some papers, and drive home that same day.