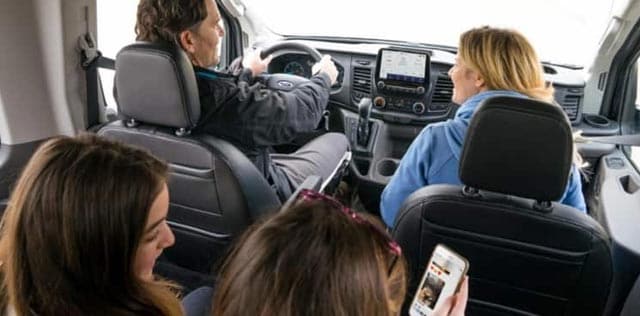 Driver-assist technology, such as emergency braking and blind-spot monitoring, is designed to help drivers stay safer on the road. However, it might have another side effect that is just as helpful. Ford recently conducted a study to see what effect the technology might have on back-seat drivers. Back-seat, or even passenger seat, drivers are those who offer their unsolicited opinions on your driving. Understandably, many drivers find this annoying and distracting.
Why Does Driver Assist Stop Back-Seat Driving?
According to a sociologist involved in the study, the driver-assist technology increased passenger confidence in the driving behavior of the person driving the car. Passengers were less likely to point out things like approaching vehicles that they felt the driver didn't see. The Ford driver-assist system is called Co-Pilot360, and it was introduced on many Ford models in 2018. It includes a range of features like blind-spot monitoring and emergency braking. It also warns drivers when they're about to leave a lane without signaling. All of these features can help combat driver distraction and increase passenger confidence that the driver is paying attention.
How Does Driver-Assist Help Drivers?
Naturally, most drivers find advice from passengers on their driving to be some combination of annoying and distracting. It can cause you to react to a situation in a less than an ideal manner. For example, if your passenger suddenly says "watch out" and you end up slamming on your brakes for no reason. With driver-assist, your vehicle will likely employ emergency braking in any real situation where your vehicle is about to collide with another. Similarly, if you accidentally go over your lane boundary, you will be warned about it through the system. Driver-assist can help alleviate momentary distractions to keep you and your passengers safer.
To find out more about this Ford safety technology and to test-drive vehicles that feature it, head into our dealership today.