2013 Ford Transit Connect Review for Dallas Businesses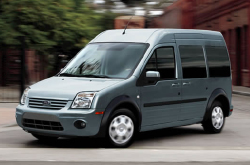 Town East Ford has examined the 2013 Ford Transit Connect and found it economical and practical for Dallas-area businesses. A cost-effective, compact mobile service unit, the 2013 Ford Transit Connect is just right for transporting a repair tech and tools, or making deliveries without busting the fuel budget. Transit Connect delivers the talent and the tools! You get adequate space for a two-man team, and up to about 130 cubic feet of cargo area. The base Transit Connect offers rear cargo doors with 180°-swing, plus dual sliding doors for easy access to freight and gear. An ideal vehicle for any small business, the compact and economical Transit Connect also makes a great complement to a fleet of full-sized vans. Ford's toughness and durability is built-in, so Transit Connect is able to handle the rough demands of daily commercial use. Ford's optional technology systems enhance productivity through monitoring onboard data and tracking inventory. As you read further, you'll discover additional amenities that make Ford's Transit Connect a top contender among commercial vehicles in Dallas.
2013 Ford Transit Connect Features Video
Introduction to the 2013 Ford Transit Connect in Dallas
Ford Transit Connect Comparisons & Quick Specs
When considering the 2013 Ford Transit Connect alongside the 2013 Chevy Express, Nissan NV, Ford Econoline, Mercedes Benz Sprinter and the RAM Cargo, and you can spot that the Transit Connect outshines those autos in quite a few parts. See the hightlights below.
2013 Ford Transit Connect MSRP: $22,265
2013 Ford Transit Connect Cargo Space: 129.6 cubic feet
2013 Ford Transit Connect Body Style(s): Cargo Van
2013 Ford Transit Connect Colors: Panther Black, Frozen White, Mars Red, Noisette, Race Red, Silver, etc...
2013 Ford Transit Connect MPG: 22 city / 27 highway
2013 Ford Transit Connect Seats: 2 passengers
2013 Ford Transit Connect 0-60 MPH in 12.4 seconds
Get cash for your trade when you purchase a Ford Transit Connect
New 2013 Transit Connect Features & Amenities
Transit Connect Powertrain Specs for Dallas Ford Buyers
2013 Transit Connect Safety Features & Ford Warranty
Our Ford Auto Repair Center: Helping You Maintain Your Investment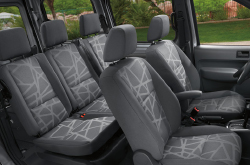 To find fantastic Ford repair techs and trustworthy factory-made parts, Dallas Transit Connect owners need not roam far. Go to a shop close to your household, and benefit from the joy that comes with receiving quality repairs and a generous warranty on every repair. Your Ford will stay in staunch form with backing from the masterly auto repair mechanics at Town East Ford's service branch. Whether you come for customary inspections, a easy tire alignment and swaps or anything else, we'll complete your Ford repairs with finesse. Make a wise choice when figuring out a spot to have your Ford Transit Connect repaired, and keep in mind: At Town East Ford you can look forward to hassle-free service and budget-friendly prices on Dallas car repair. To find and print the latest service coupons, click the link under this paragraph right this instant!
Keep Service Call Costs down with the 2013 Ford Transit Connect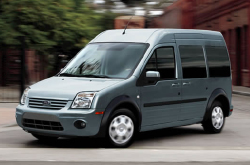 The above compiled stats and features offer clear economic advantages in making Transit Connect part of your Dallas-area commercial fleet. Maintaining a profitable service or delivery department depends heavily on achieving an efficient transportation budget. The 2013 Ford Transit Connect has several contributions to make toward that goal. First of all, Transit Connect has best-in-class 22/27 mpg ratings. Secondly, a low base MSRP keeps initial investments affordable. Finally, Ford's advanced technology add-ons are specifically designed to increase productivity and decrease costs. One such system is Crew Chief™, which tracks vehicle location, fuel consumption and down-time to assist in optimum fleet management. For companies serving a large urban area like Dallas, management of service and delivery vehicles is crucial. Talk to us today at Town East Ford in Mesquite, Texas, for additional information on the 2013 Ford Transit Connect options in relation to your Dallas-area business services. Be sure to also ask us about commercial credit and leasing opportunities currently available.