Welcome to the official homepage of Town East Ford, your authorized Ford dealer serving the Rockwall, Texas, region and beyond. Our dealership is dedicated to connecting customers with Ford trucks and cars that meet their daily demands. When it comes to Ford, the large variety of options, trim packages, models, and powertrains can be overwhelming to choose from without professional assistance. When you shop at Town East Ford, you will be taken care of with an elite level of customer service. We pride ourselves in lifelong customer retention and focus on serving you beyond your expectations. It is our customers who fuel the growth and strength of the community resource we have established to meet all their automotive needs. If you're looking for a Rockwall Ford dealer, we're located nearby and may have just the right vehicle for your lifestyle and budget.

New and Used Ford Dealer Near You

We cordially invite you to stop by our dealership in their leisure for a pleasant surprise. At our Ford dealership near Rockwall, Texas, there are rows and rows of quality new and used Ford vehicles that are waiting to be driven home with a good owner. Town East Ford has a large selection of rapidly changing inventory ensures you the opportunity to experience your favorite models decked out with all the features your love. While it is possible to custom order any new vehicle directly from the factory, it is easier to drive home in the vehicle you love that same day. Instead of simply reading about the models you like, you can get to know them up close and personal.
Every new and used vehicle we sell must pass a stringent inspection process. This saves you the headache of having to come back for repairs. Our technicians top off fluids, check for any damage, replace any worn parts, test-drive every vehicle, and calibrate the computers and infotainment options. You will never have to worry about oil leaks, loose belts, squeaks, squeals, and clunks ruining your new driving experience. We have the resources to ensure that each vehicle meets our high quality standards of safety and performance.
Our friendly sales team and customer care support members make any visit to our dealership sheer pleasure. Because they develop an instant bond with clients and help you figure out your automotive needs without wasting your time. We realize that your time is precious and, therefore, try to streamline the process for your shopping convenience. Our pre-owned vehicles are some of the hottest deals around. Many of these exclusive dealer-only deals were previously leased vehicles that were taken care of so well that they are indistinguishable from brand-new models.
Ford Service near Rockwall, Texas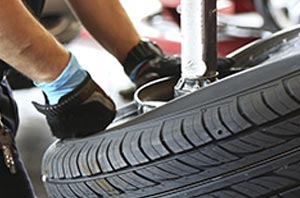 Town East Ford is proud to serve everyone in the Rockwall, Texas, region. In order to show our continued appreciation for helping us build this automotive community resource, we respectfully invite you down for all your automotive needs. Our factory-trained technicians are the ideal choice for Ford maintenance and repair services. The complexity of today's Ford requires exclusive factory resources and proprietary computer equipment to properly service. The technology has made pinpointing the source of any problem elusive for general repair shops.
Our automotive service technicians only use OEM (Original Equipment Manufacturer) parts that endlessly increase the lifespan of your vehicle. These parts are exactly the same as the high-quality parts used by Ford to assemble your vehicle at the factory. The Genuine Ford parts that we stock and special order allow you to keep your Ford on the roads indefinitely by doubling its lifespan every time you have work done. We also retain a full service history for each vehicle based on its VIN number that ensures that you have evidence to obtain maximum resale or trade-in value when you are ready to get a new model.
Now that you know more about Town East Ford, we hope you consider shopping and servicing your vehicle with us. As a premier new and used car dealer near Rockwall, Texas, we're proud to serve your community, along with cities all around the DFW metroplex. Stop by soon or contact us by phone, email or chat if you have any inquires. We look forward to serving you!