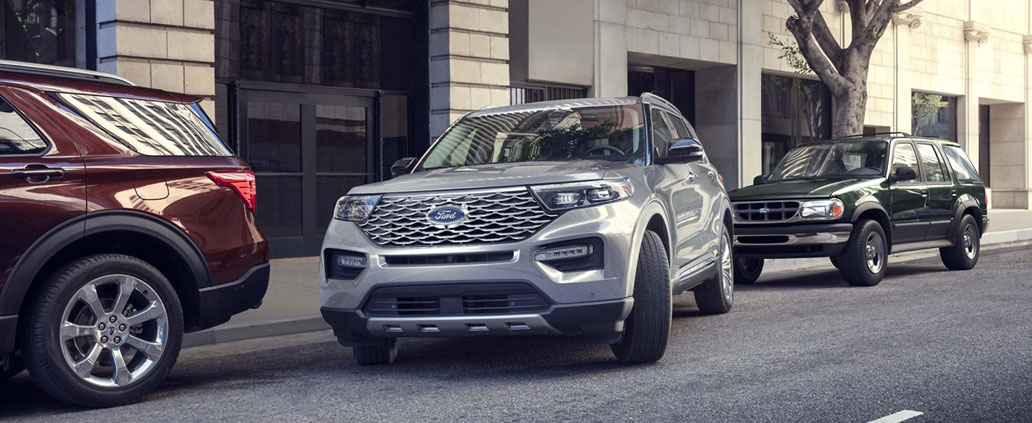 The Ford Co-Pilot360 system is a "must-have" amenity for anyone looking to stay safe on the road. The innovative safety package is one of the most comprehensive safety packages available on the market. The package will be added to Ford's lineup of vehicles, including SUVs, trucks, and sedans. It is standard on some vehicles such as the Ford F-150 line of trucks. Additionally, Ford plans to install the full package or a handful of its components on its commercial fleets as well. The Co-Pilot360 system is also available for some Ford vehicles that do not come with the standard technology. The package offers the same features for all Ford vehicles, but its amenities may vary based on the trim level that you choose.
Inside-out and front-to-back, the Co-Pilot360 system is designed to help drivers stay focused on avoiding impacts with cars, people, or other objects that may be in their path. Some of the innovative features that drivers can look forward to with the Co-Pilot360 suite are blind-spot monitoring, lane-keep assist, pre-collision avoidance, and automatic emergency braking. A backup camera is a standard feature on the Co-Pilot360 safety suite as well. The backup camera features a real-time color display screen that provides a vivid visual image of the back of the car. The camera comes in handy to help drivers see what is behind them while reversing. Automatic emergency braking, which works in tandem with forward collision avoidance, is another notable feature. Automatic emergency braking helps bring the Ford safely to a stop if it detects an object in front of the vehicle, including other cars. The system also comes with a pedestrian alert mechanism that sends a warning and applies the brakes if you are in danger of hitting a pedestrian.
The Co-Pilot360 safety suite is also equipped to keep drivers safe on the highway. Two features that benefit highway drivers are blind-spot monitoring and lane-keep assist. Blind-spot monitoring uses an indicator light in the side mirror to warn of vehicles approaching the driver's blind spot. Cross-traffic alert warns drivers of other vehicles behind the car when they are backing up. Lane-keep assist uses vibrations in the steering wheel to help drivers stay in their lane if the car gets close to lane markings. Lane-keep assist also has a driver alert system that monitors the driver's habits and sends a warning if the driver's alertness level fades.
At Town East Ford, we want to equip you with the proper insight to each Ford model's features and capabilities. One helpful feature is the Ford Co-Pilot360. If you would like to get a firsthand experience of this comprehensive collection of driver-assist features, contact or visit our dealership in Mesquite, TX, for a test drive today.