Edge Update from Dallas Ford Research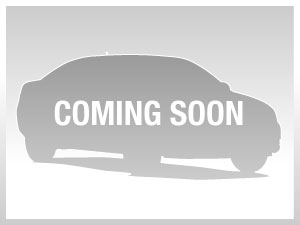 Aggressive and bold are two words that can be used to describe the redesigned 2015 Ford Edge. Its fresh appearance gives the Edge a more masculine identity and positions it among the best in its class. In addition to its new look, the Edge also comes with a wealth of safety features that improve security, benefiting all occupants. These components are available across the Edge's lineup, including the new Sport model, making the car a top choice for drivers with families. To find out more about the crossover's features, check out our 2015 Ford Edge review for further information.
Safety is at the forefront of the Ford Edge's focus this year. The redesigned model comes available with a slew of different functions that help prevent avoidable accidents, assisting drivers when they need it most. Features such as blind spot detection, cross-traffic alert and backup cameras each work to keep the vehicle out of harm's way. Additionally, technologies such as adaptive cruise control and adaptive steering assist drivers in a different way, refining handling in order to create a better driving experience. On top of these features, the new 2015 Ford Edge in Mesquite comes with auto stop-start technology. This system operates by shutting down the car's engine when it's not in use, preserving fuel - an exceptional feature for buyers.
The Edge's latest auto stop-start component will be available on the brand-new 2.0L Ecoboost four-cylinder engine. Delivering 245 horsepower and 270 lb.-ft. of torque, it produces ample power while increasing fuel efficiency throughout the lineup. A step up from it is the all-new 2.7L EcoBoost four-cylinder, which is standard on the Sport model, exerting 300 horsepower. It also boosts fuel economy and delivers top-notch performance that takes the 2015 Ford Edge in Mesquite's appeal up a notch. A carryover from last year, the largest engine in the roster is a 3.5L, producing 285 horsepower and 253 lb.-ft. of torque. If you're looking for top-of-the-line power, this option should be your number one choice.
Interested in finding out more info about the Edge? Continue browsing our 2015 Ford Edge review for details.